NFTs will be part of the music ecosystem…This is not just a 2021 or 2022 fad…
The 64th Annual Grammy Awards, originally scheduled for January 31 but postponed amid the Omicron surge, is finally set to take place this Sunday in Las Vegas.
Big-name performers including K-pop band BTS, breakout star Olivia Rodrigo and newly minted Oscar winner Billie Eilish are all slated to perform, with Trevor Noah returning as host.
Jon Batiste leads the nomination list with 11 total nods followed by Justin Bieber, Doja Cat, and H.E.R., with eight nominations each.
However, the lead-up to this year's award show offered something different to fans than in years past — a collection of music-inspired non fungible tokens (NFTs).
The Grammy Awards NFT Collection, which is part of a three-year partnership with the Quincy Jones–backed NFT platform OneOf, comes as the market for NFTs has exploded within the music industry, providing new revenue streams and opportunities for song ownership by bidders and fans.
"To be on the forefront of technology while simultaneously serving the music community with a new and innovative platform is only the beginning of what NFTs are doing to change the musical landscape and to generate more income for music creators," Adam Roth, SVP of partnerships & business development of the Recording Academy, said in a press release.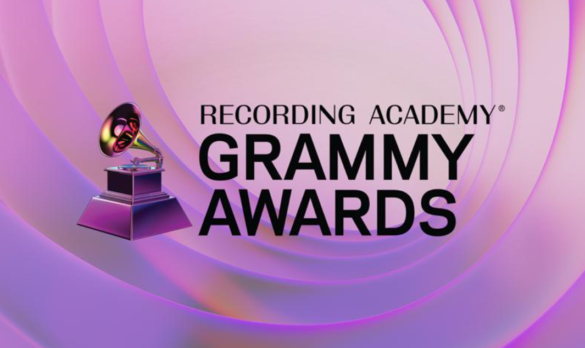 This year, non fungible tokens (NFTs) took the world by storm. The latest to enter this crypto frenzy is— the Grammy Awards, parented by US-based Recording Academy to recognize achievements in the music industry.
The Recording Academy has partnered with NFT platform OneOf, to facilitate the NFT sale and purchase. Digital collectibles will be inspired by award winners and nominees from the music industry. These NFTs will mark the 64th, 65th, and 66th editions of the awards.
An NFT is a digital asset that links ownership to any physical or digital items, such as works of art, music, or videos. NFTs can be considered modern-day collectibles.